Checkstyle Integration: New Codacy Feature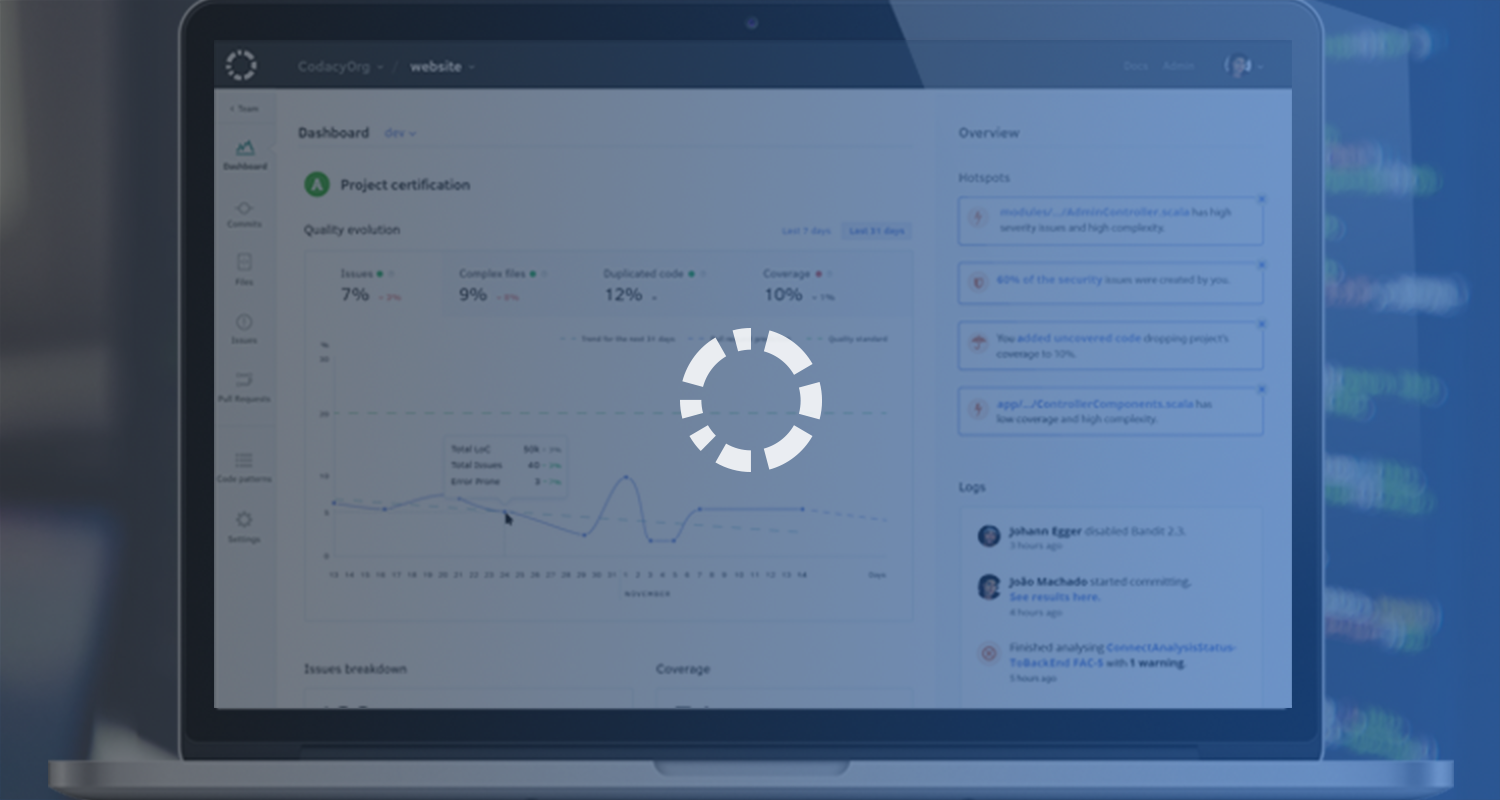 Checkstyle is one of the best and most comprehensive static analysis tools for Java code.
We're happy to announce that Checkstyle rules are now supported on Codacy (and since Checkstyle was already using Codacy, it is now a bi-lateral relationship).
Some of the rules were already in Codacy, but a lot weren't; this brings Codacy's Java patterns up to 379, covering code style, compatibility, error-proneness, performance, security and unused code.
Codacy also checks for duplication of Java code and you can add coverage to your repo.
Since there are several coding styles for Java, we currently don't enforce any of them, so none of these patterns are currently enabled by default; we'll be adding a few bundles so you can select some sets of rules.
Here is a list of the new rules:
Apply them now on Codacy.
---
Edit: We just published an ebook: "The Ultimate Guide to Code Review" based on a survey of 680+ developers. Enjoy!
---
About Codacy
Codacy is used by thousands of developers to analyze billions of lines of code every day!
Getting started is easy – and free! Just use your GitHub, Bitbucket or Google account to sign up.